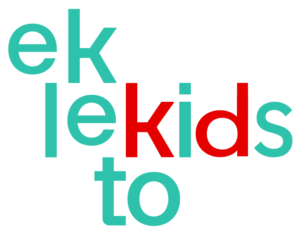 Enter the sound, enter the rhythm !
Percussion, by its very nature, is an extraordinary tool for mediation.
It naturally opens many doors to contemporary and avant-garde music, in all its forms, whether instrumental or digital. Acoustic explorations, visual sonorizations, interactive experiences, attentive listening or educational presentations, Eklekto delves into all types of outreaches imaginable by artists, from young audiences to seasoned spectators.
In 2014, Eklekto Kids was born, offering enriching activities dedicated to young people. We work in public and private schools, in libraries and for all organizations wishing to offer an original discovery of the world of sound.
Catalog « all audiences/ all places/ all times »
Our non-exhaustive project catalogue gives you an overview of the variety of mediation proposals we can organize. All our proposals are adaptable to situations, people, places, and times, for the musicians' great delight.
Bouge ton son (Shake Your Sound)
What about building a soundtrack by combining the rhythms and sounds of everyday objects to become apprentice film music composers? Add to that tablets, smartphones, and controllers of all kinds to generate and modify sounds in real time, and here you are, plunged into the world of Bouge ton son.
Marimbaka
This concert is conceived as a mosaic of short marimba pieces. Two protagonists must ensure their musical performance on the marimba, but they are quickly subjected to increasingly funny and zany situations, while the concert goes on whatever the cost. An introduction to the great composers and percussion instruments.
Bodypercussion
Body percussion is a highly accessible practice, and its diversity makes it an extremely rich educational and artistic tool. Participants explore new sounds, build rhythms in a dynamic of sharing and listening, and develop new physical and gestural skills using a single instrument: their own body.
Mon « TOUT » en musique (My « EVERYTHING » in Music)
Fully adaptable to any context (classrooms, libraries, galleries, museums, playgrounds, stores, kitchens), this project is based on sounds listening exploration. The aim is to introduce young people to the world of sound, by transforming everyday noises into music and with the help of a conductor.
Le dos de la langue (The Tong's Back)
This is a musical theater show followed by an interactive presentation. Percussion is showcased, focusing on various contemporary composers who brought great innovations to the musical field, on their creative characteristics and on the various musical tools they use in their performances.
J'écoute la ville (Listening to the City)
A project that takes you on a blindfolded stroll, accompanied by a guide to focus all your perceptions on the sound space around us.
Sound journey and virtual landscape
Creation of 3D sound and visual universes in live performance. This workshop explores sound, video, and mixing, offering an approach to computer-aided creation and a creative appreciation of new technologies.
It is with great pleasure that we invite you to share unexpected moments.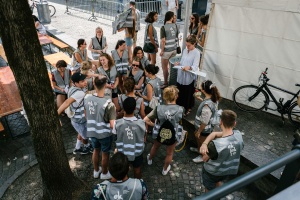 Contact
admin@eklekto.ch
022 329 85 55